Ladies and Gentleman, I give you how the past week has gone for me in the form of a graph.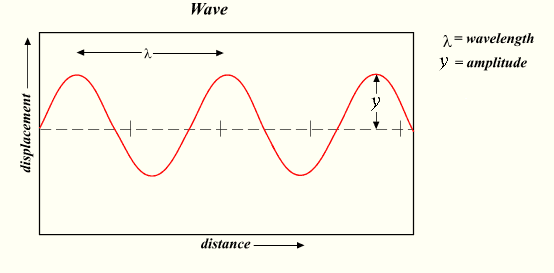 Please ignore the whole wavelength, distance, ECT. markings, the graph is for visual purposes only.
Let's begin with last Thursday evening...
High Point-
Oktoberfest for work=Super fun, lots of free food&alcohol, and dancing. It was so much better than last year when I went after only working here for 2 months and didn't really know anyone. This year was much better; having a group of work friends and my extremely personable date once again made it a very enjoyable night.
Me and my hott date!
work lunch buddy and friend
Low Point- Getting my hung over butt to work at 7AM on Friday. However, the random compliments on my dancing skills and how incredibly nice my date was (Trevor) made work not so difficult to get through. (That, and everyone else was just as hung-over if not worse)
Staying at Low Point- It took Trevor and me 4 hours to get to Aggieland on Friday night. It was totally our own fault but still, for Pete's sake (who the heck is Pete anyway?) College Station is only 84 miles from Houston!
High Point- Being in College Station Saturday morning already since the game started at 11. (Thanks Housewife Hotel)
Low Point- Having to change a flat tire on Cammy (My Camry) on Saturday morning when we went to go buy the precious Andre for "Dat Crew Tailgating". It's a game day tradition that the group drinks two bottles (as a group, not individually. We're not drunks!) of Andre on the way to the game. Very important stuff.

High Point- Watching the Aggies B.T.H.O. Baylor one last time, at home, in Kyle Field! WHOOP!
My shirt=awesomesauce. Myself, Heather L, and Marina tailgating pre-game.
Fightin' Texas Aggie band!
Gosh I love A&M. :)
White out game.
Low Point-
Go back to HW Hotel to get our stuff before tailgating some more only to find out that Cammy had been towed. Thank you College Station for adding tow number three to my record in that town.
High Point- Boyfriend Paid for tow fee. :)
Low point- driving Cammy home on a spare tire, it's not the smallest doughnut tire, but definitely not the same shoe she is use to having.
High Point- (for Trevor and for my sanity) - Rangers win game 6 and are in the World Series.
Low Point- Not having Chanel home with us on Saturday night because it was too late to pick her up that night.
High Point-Waking up at home and not on an air mattress Sunday morning, we decide to make our own brunch and Poinsettias (champagne and fruit punch).
Low (but extremely funny) point- Only having 1/3 of a bottle of champagne after Trevor soaked down my carpet, couch pillows, part of the TV., and the path all the way to the kitchen with Champagne when he went to open it. His face was priceless. Once we realized all the electronics were safe we laughed for a good 5 minutes.
High Point- Having a really (rare) relaxing Sunday that involved movies, football, getting our daughter back, and sushi that night.
As for the work week so far, we have pretty much gone back to normal...
(again ignore headers and lables please)
steadily rising as each day passes bringing up closer to another, what is sure to be, memorable weekend. Friends in from out of town, bridesmaid dress shopping, one of the best friend's baby shower (holy mother of pearl my friends are starting to have babies???) and a birthday celebration at Pete's Piano Bar downtown, BRING.IT.ON.
It also doesn't hurt that today is my Friday. :)
Happy Thursday dolls.